Irrigation Services
Residential Commercial
Corporate

Agricultural
Recreational

Irrigation Systems
Turf
Gardens
Drip Irrigation
Agricultural Fields
Recreational Fields
Irrigation Services
---
Heads Up Irrigation is proud to provide East Wareham residents, businesses and agricultural professionals with affordable and reliable irrigation services and solutions.

• Residential Irrigation Systems
• Commercial Irrigation Systems
• Agricultural Irrigation Systems
• New Systems for Builders
• Design & Build
• Service & Maintenance
• 24-Hour Emergency Repairs
• Turn-On & Winterization

Please contact our office for a free on-site estimate or to schedule a service appointment. Our emergency repair and maintenance services are available 24-hours a day, 7 days a week, 365 days a year.
Heads Up in the field:
Preparing the valve area.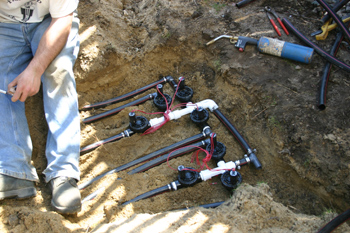 Wiring of valves.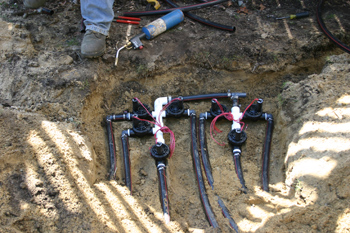 Call Heads Up Irrigation today! 508-295-2363